23 Sep

New Orleans: Fabulously Brave Art

It's a sad truth of the world that the most beautiful women can't see their own beauty.  This is one of those times.  Want to help me change it?

This is the first Official Photo from the retreat, and of course it's not classic boudoir at all- though of course Meg and I have memory cards full of those sorts of photos. But part of what makes these retreats special is that we have the time and trust to do not just the beautiful boudoir photos we love, but also to try new things. I love it. Steph really went the extra mile for this shot, and I can't get over how much I love it. Sometimes what I do transcends my wildest expectations, and this is one of those times.

Steph is a very good, exceptionally beautiful friend of mine who often can't see her own beauty. She is the kind of woman who is too strong to accept help but will always give it, who lifts her friends up and helps them see themselves for the gorgeous, exceptional women they are but has trouble looking at herself with the same clear, kind eyes.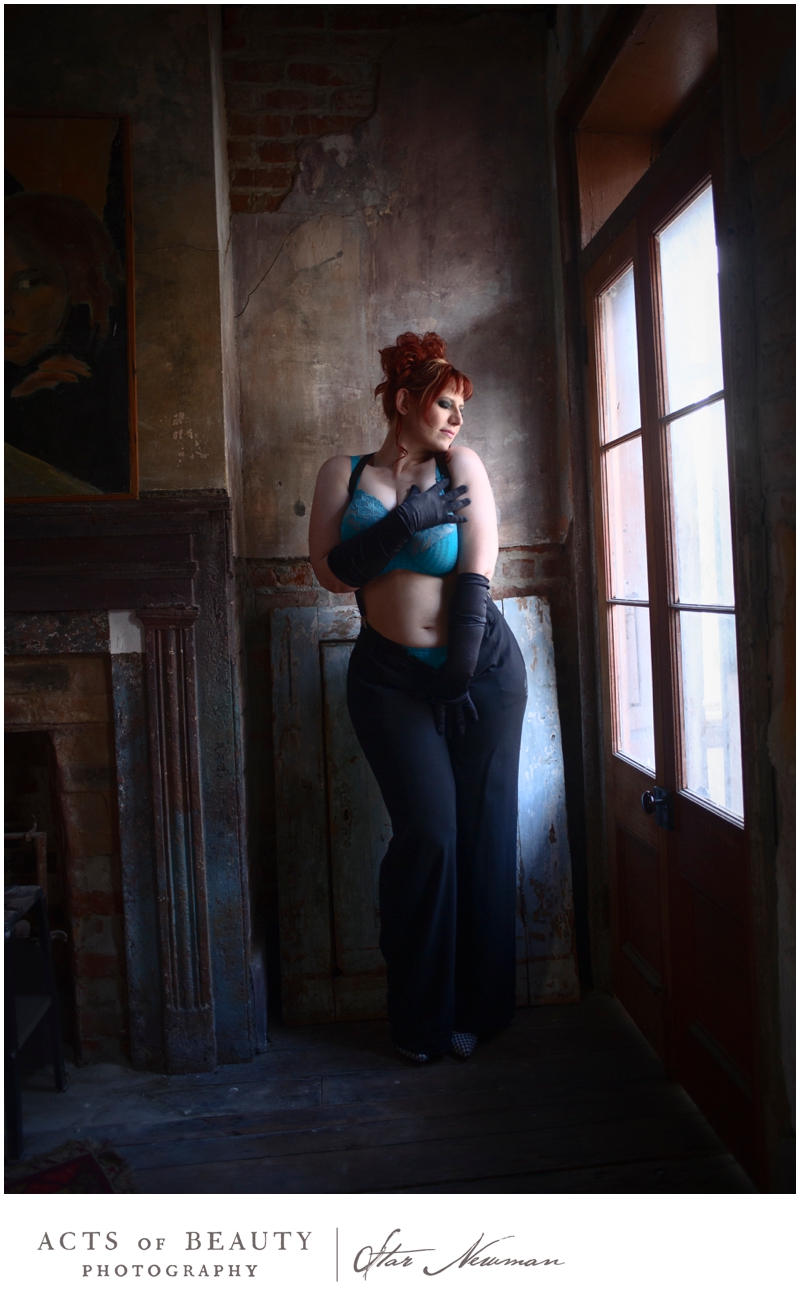 This is a very vulnerable sort of pose for a woman- showing her belly in such a provocative way- and Steph, just like the rest of us, has insecurities about her body and her curves. So don't forget to leave loving and supportive comments about how gorgeous and brave she is! She might just let me show you more. 😉
(Want more photos? Check out my boudoir photography in Edmonton)