03 Oct

Late Night Nudes- Photographers Gone Arty

The stone courtyard was lit by gas lanterns and candles, warm, golden light that drew the photographers one by one like unwise moths.  We had  laughed and cuddled and photographed and posed nude in a tangle of arms and legs in a pool under the stars, framed by stone walls full of history and ivy and untold stories.  Now we filled a room with candles, took each other off to hidden nooks and faded cobblestones, taught and learned and felt beautiful.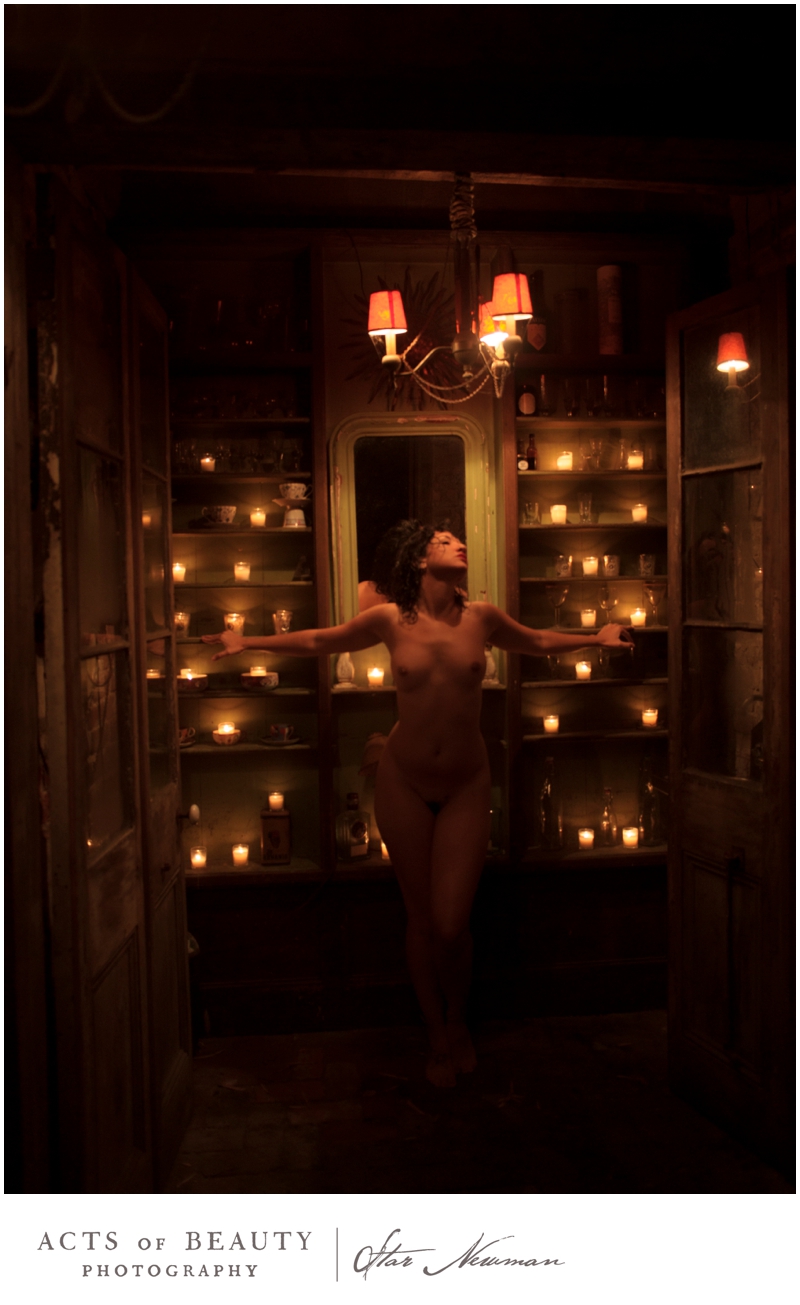 It was our last night in this wonderful space and the most free- with so many incredible boudoir and art photos on our memory cards there was nothing we needed to shoot, so we played with rare freedom, creating together late into the night. I will always remember that feeling, surrounded by artists and friends, painted by and painting with that dreamlike, flickering light.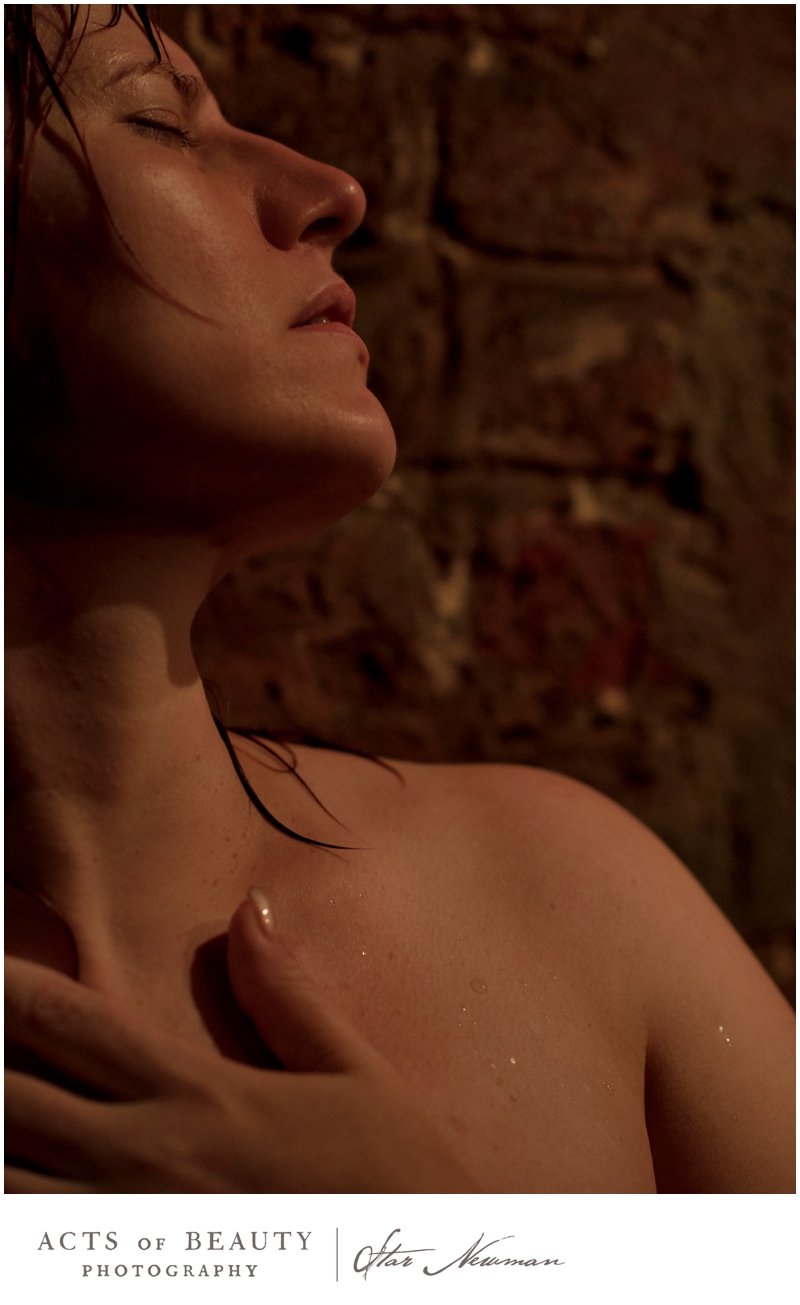 We weren't without fear- very real women, we still had our insecurities to fight- but we were fighting them together now and we CHOSE to be fearless. And damn, was it fun.  Is it just me, or is this photo- which I took while naked, btw- the coolest photo ever?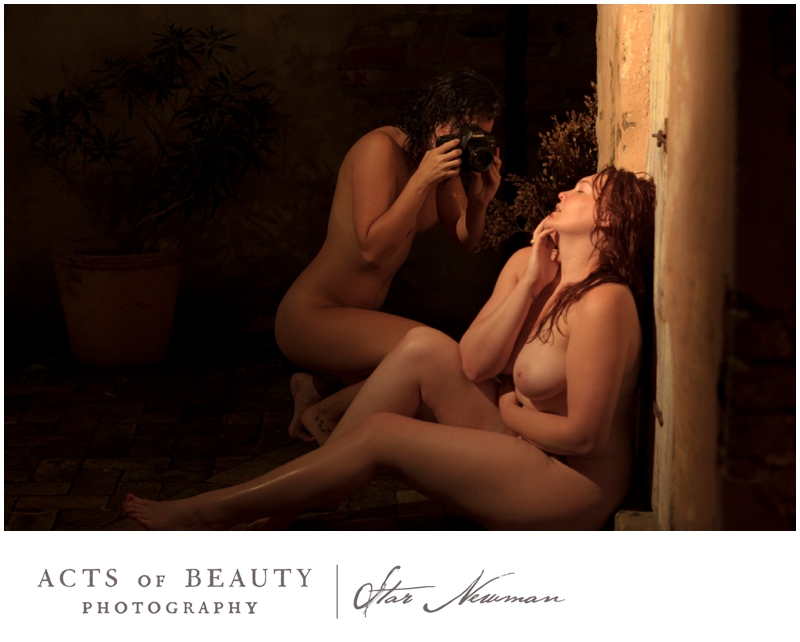 I am so incredibly grateful for the strong, brave friends who shared this night and all the other amazing experiences on this retreat. You have changed me, all of you. Plus, you should know… you're seriously hot. Naked pool party at my place?