Two Photographers. Six Women. A gorgeous villa in Greece. The adventure of a lifetime.





The Fearless retreats are about friendship, art, and leaving your everyday self behind. We all get caught up in the day-to-day necessities of life; this is a chance to rekindle your sense of adventure, step outside your comfort zone and find the self that gets lost in the shuffle of life and laundry and to-do lists.
Your trip centres around destination boudoir photography, a chance to see yourself in a new way and find a new love for your perfectly imperfect body in some of the world's most beautiful places; but it's so much more than that. Every year people come home with cherished new friends, stories they can't wait to share, and a new kind of confidence. When I started holding these retreats I couldn't possibly imagine the wonderful thing they would become.
Read more about our previous adventures here
Check out the travel gallery here
The retreats aren't for everyone. They're not a sterile 5-star resort experience, though we rent jawdroppingly incredible estates as our homes away from home. They are about real women in quirky, gorgeous places, pushing their boundaries and having adventures and forging new friendships. And they are amazing.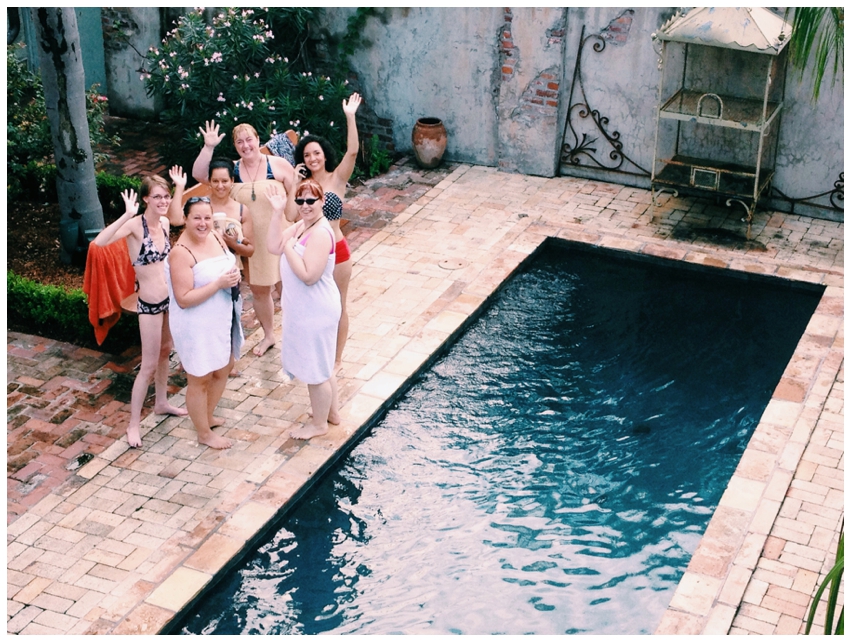 The Photographers
I am the warm, enthusiastic bohemian tomboy ringleader and I will make sure you have the time of your life. Check out my travel boudoir portfolio and some destination boudoir blog posts to see more of what I do.
Artistic, sensual, gorgeous and deeply real- this describes both Jen and her work. You can see Breathless Boudoir's destination portfolio here. Give her half a chance and Jen will get you naked and leave you wanting more! 😉
The Location
This year we are going to Greece, to a private cliffside villa on the Island of Paros with an oceanview infinity pool, gorgeous architecture, and an incredible view of the island spreading out below us. We'll be doing more photography than ever before; each woman will have a fully styled boudoir photography session with both Star and Jen in the villa and on the cliffs, as well as a raw and natural beach shoot at dawn or dusk. Get ready to become art! We will cook most of our meals at home using fresh ingredients from the nearby town, as well as experiencing local restaurants and maybe going out dancing.
The Photography
The best part of the trip, of course. You don't have to be comfortable in front of a camera to do this. You don't have to be photogenic. It is our job to coach you, to teach you how to relax for the camera, and to bring out your most beautiful self. We are professionals and we guarantee you will have a wonderful time. All you need is a willingness to trust us.
We will be shooting in the villa, the pool, on the cliffs and against the white and blue stone walls outside. We will explore the surrounding area, the beaches, and shoot spontaneously wherever we find beauty. You will come home with at least 50 of the best vacation photos anyone has ever had.
The Dates
This year we have two groups, September 8-15 and 15-22, 2019.
What's included:
– 7 days accommodations at our beautiful villa
– Fabulous photography by Edmonton boudoir photographer Star Newman and Virginia boudoir photographer Jen Trombly
– Professional hair and makeup styling by Michelle Grad (and makeup lessons, too!)
– Transportation to all group activities
– Sailing and snorkelling cruise
– Meals at the villa (we'll be shopping locally and sharing cooking)
– A full set of digital negatives of your artistically edited photos
– The best pool parties EVER.
What is not included: Airfare (start saving your points!) and meals when we're not at the villa (like, if we go out to a restaurant). Wine. Cabana boys.
---
Thinking about joining us? We have had a spot open up on this SOLD OUT TRIP (we sold out both weeks in under 24 hours this year), email me at star@actsofbeauty.ca for more details!