How To Choose An Awesome Boudoir Photographer
You've decided to take the plunge- get down to your skivvies, bare it all, and trust someone to take photos that make you feel beautiful.  But there are a lot of options out there, and maybe you know someone who had a bad experience.  How do you choose a boudoir photographer who is trustworthy, talented, tasteful and also going to make this the fun and fabulous experience it should be? It's not as hard as it sounds, if you do a little research.
Experience matters
There are lots of excellent boudoir photographers out there. Choose one of them. Look for someone with experience and an established business specialising in boudoir and women's portraiture, because there's a lot of skill that goes into posing and lighting women in flattering ways that make them look and feel great. You want to come out of this feeling empowered, beautiful, sexy and fabulous.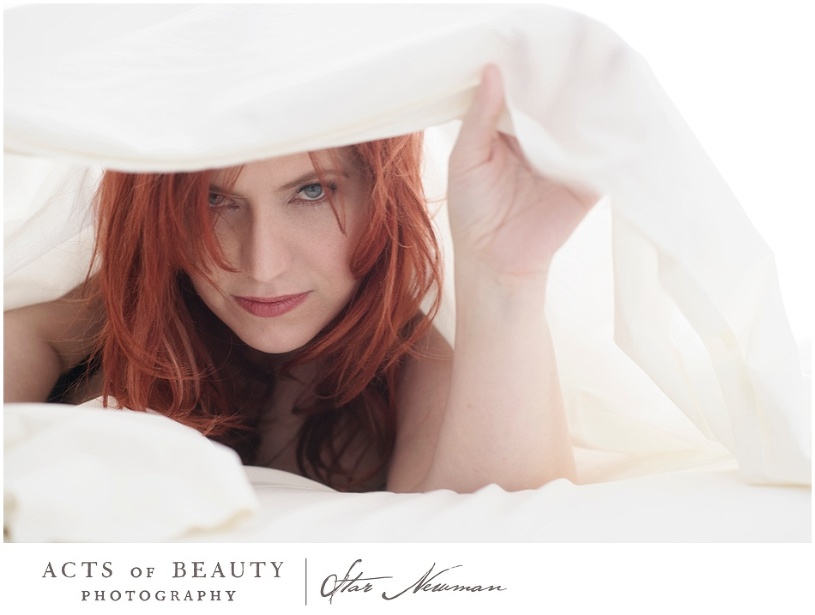 Love their work
When you're considering a photographer- for any kind of photography, not just boudoir- take a good look at their portfolio (here's mine!) and make sure their style suits what you have in mind. Sure, we're professionals and we can do a wide variety of things with our cameras (I love both sassy natural light photos like the one above and more moody, sensual, and dramatic shot below), but if you want Hustler and they do exclusively soft artsy natural light then you may want to look for someone who is a better fit. An experienced photographer will have their own distinct, recognizable style while still delivering a variety of gorgeous images- make sure you like their work.
Decide what you want
Some people want a couple of nice photos for Valentines Day, others want a transformation that helps them look at their body and maybe their life in a new way. Boudoir photography can be lifechanging and fun, or it can be efficient portrait photography that gets the job done. Be honest with yourself about what you want and choose a boudoir photographer who does that well. Now, I said above that you should choose an experienced professional- and that is almost always true. If you are confident in front of the camera and have a good relationship with your body, however, it may be okay to choose a photographer with less experience (who is likely to charge less but may also get inconsistent results). But if you, like most women, struggle with your relationship with your body, choose a professional with a beautiful and varied portfolio (make sure your body type is represented) and years of experience empowering women.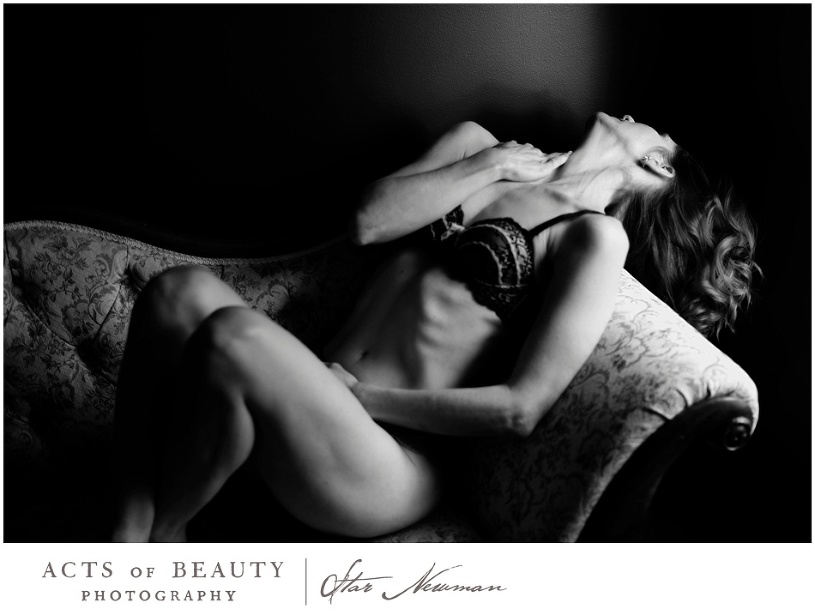 Meet them
Meet potential photographers in person before your shoot, or talk to them on the phone; make sure you get along and feel comfortable with them, because how you feel during the shoot is what you'll remember when you look at the photos. You're going to be spending a couple of hours in your skivvies with this person, make sure you like them.
Don't rule out men
One of my favourite boudoir photographers and good friends is a guy. Obviously make sure you are comfortable with them and that there's the option to have a female assistant involved if you prefer to have another woman present, but if you love their work and feel good about them, go for it.
Pay what you're worth
Don't cheap out on this- as my friend and fellow boudoir photographer Brooke Summer said, when you are taking your clothes off for someone, do you really want "cheap" to be the way you describe the experience? Didn't think so.  Most professionals accept credit cards and offer payment plans. It's worth it; I have done it myself. Travelled to Pennsylvania and then to Texas, in fact, and it was completely worth it both times. I left feeling sexy, confident, and utterly awesome- plus I had these amazing photos to remember the experience by.
The proof is in the pudding:
Finally, don't be afraid to ask for references. A good boudoir photographer will have lots of clients that are thrilled to talk about their experience and are happy to set your mind at ease. It's also a great idea to ask to see a sample album from a single photoshoot- it's easy for photographers to show a single good image from each of several photo sessions, but you want to know you'll get a wide variety of beautiful shots.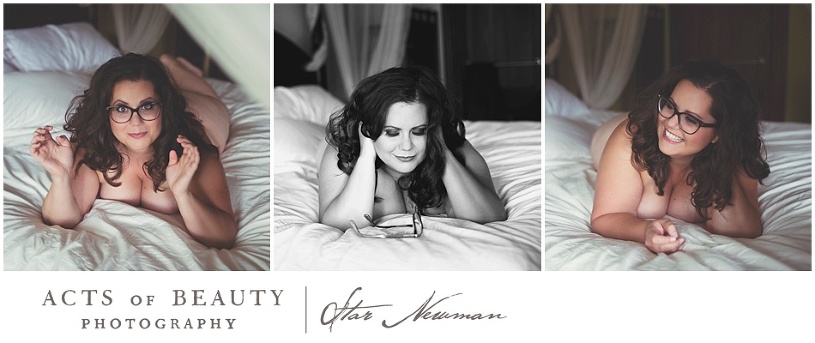 Have anything to add on how to pick a great boudoir photographer? Comment and I may add it to the post!