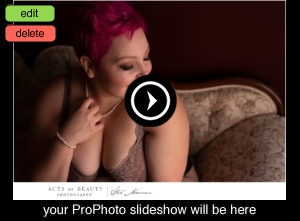 What is boudoir photography?
Empowering, classy, sexy fun for women who are ready to embrace their own beauty. A chance to reconnect with yourself, push your boundaries and love your body. Chocolate, fancy drinks, a fabulous makeover and the best time you've had in lingerie in… well, we won't talk about that.
Boudoir photography allows the sensual, passionate, beautiful woman inside you- the one you sometimes forget is there, after a long day at work or a night up late with your kids- to come out and play. It's a totally self-indulgent girls day out full of laughter and beautiful light.
What you're afraid of
You're afraid you're not pretty enough. Not skinny enough. Don't have the right clothes. Maybe I'll judge you. And what if it's vain and narcissistic? You think you should work out, eat better, lose some weight and then you'll deserve this.
Well, you probably know what I think about that if you've read my blog or hooked up on Facebook, but I'll tell you anyway- that's bullshit. Don't you dare waste one day more than you have to feeling like you're not good enough. Because you are. Right now. And I can help you see that, if you'll let me.
Already empowered?
Already totally into yourself, loving your body and rocking out? Don't worry, we love you too. I have many clients who now feel great about their bodies, and they come back again and again- it's just that much fun. You will love the experience no matter where you are in your journey to happiness and self confidence.
Location
Our incredible new Edmonton boudoir photography studio on Whyte Ave, custom-designed with lush old-world styling and gorgeous light (or travel with me for an amazing destination boudoir experience!)
Am I the right photographer for you?
I can't answer that for you, but I can help you figure it out. Check out this article on how to choose your boudoir photographer, set up a coffee date and come see the new Edmonton boudoir studio, ask me for references or even a recommendation to someone with a different style. I want this experience to be everything you dreamed of.
Want more information? Email me at star@actsofbeauty.ca and I'll hook you up!