So there's a pickle. I disagree on a fundamental level with the term "plus sized" and the way it is used in our society (to separate and segregate all women who do not meet society's current, externally imposed, rigid and arbitrary standard of size). But I need photos for an article I am writing on exactly that subject. So, how did I choose them?
The answer is, I didn't. The women in the photos did.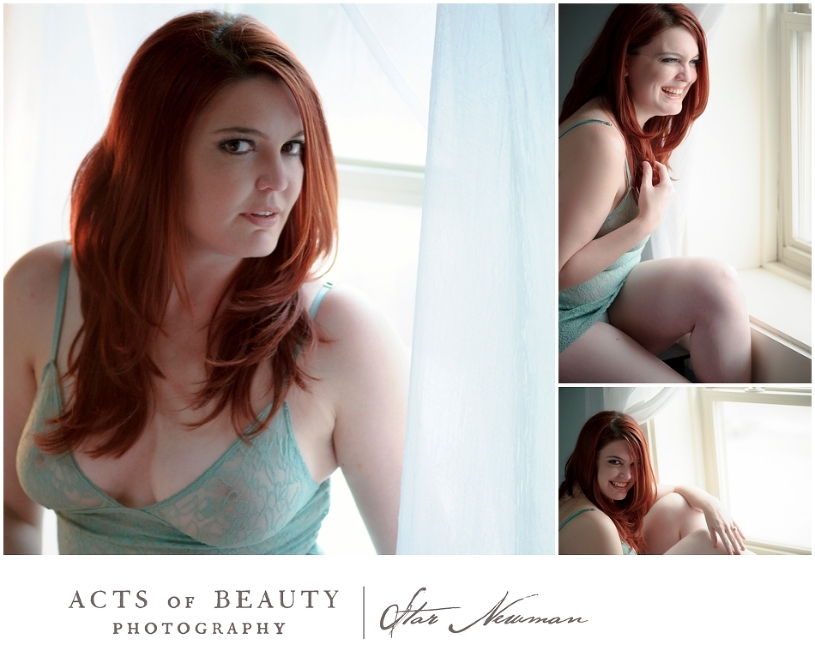 Here's the letter I sent out to my clients:
Hey loves,
I am just finishing up a page for my blog on plus sized boudoir photography. It's taken me a long time to decide to do this because it's terminology I loathe, and because the whole "plus size" thing is so ridiculous (how about "person sized?"), but I still get so many women who are unsure of whether they are "too big" for boudoir that I feel like I need to address it head on.
The question of what photos to include is a tricky one, because I genuinely think the whole "plus size" thing is fucked up.
So I have decided to contact ALL the beautiful women I've photographed recently, of every size and shape, and let you decide.
IF you consider yourself to be plus sized or identify as a Curvy Girl, and are comfortable being featured on this page on my website, please reply to this email and let me know.
Love to you all,
Star
So the photos included on my page about plus size boudoir photography are themselves a kind of commentary on what that term means and how it is interpreted. I didn't have room to include them all on that page, so I've added more that I love in the gallery above. Enjoy!
And lastly, a bonus feature inside the bonus feature: here are some of the fabulous replies I got to that email.

I absolutely do consider myself all those things – my favorite term is Woman of Substance.

Any photos you have of me would count. i definitely consider myself curvy girl/plus size/fuck you assholes i'm just big ok i love pie.

Yes you can use my photos. I have always been curvy and you managed to make me feel beyond comfortable in my skin and actually feel incredible naked.
I think getting rid of plus size and choosing to use the term curvy is a great idea because then anybody can determine what curvy is to them without the stigma of being "plus size."

I don't feel plus sized, but I sure am curvy!  You can use the photos from my shoot love.

Beautiful at any size!

I like Curvy girl…. though I'm not sure that describes me very well. I'm more "boxy with boobs," lol
I'm fine with the plus sized label.  Sex me up baby!

Ready to book your own sexy, confidence boosting boudoir session?