Who's smart, sexy and getting naked in the mountains?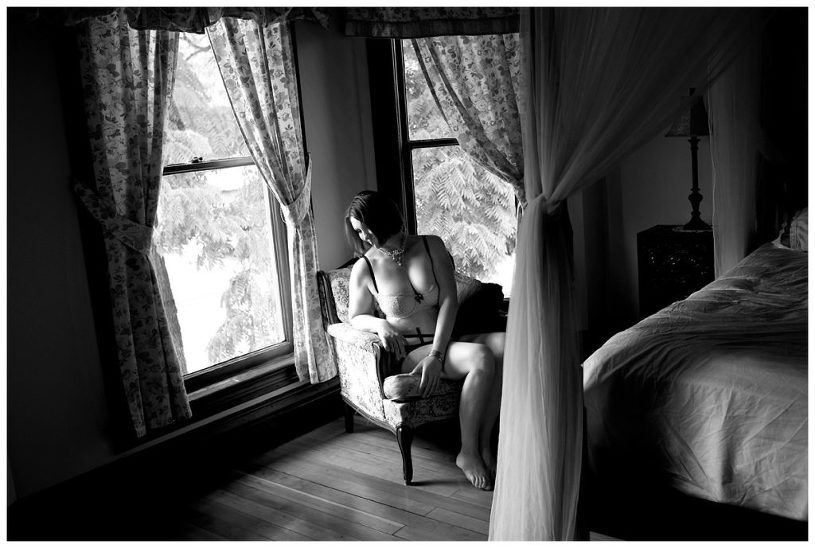 You, of course! The Fearless: Canadian Edition mountain getaway is our yearly women's destination boudoir retreat. Forget boring summer vacations – if you want to escape to the mountains to have gorgeous photos done in breathtaking natural locations, stay in a beautifully restored historic mansion, and have adventures with fabulous new friends (without breaking the budget)… read on!
We sell out every year, so don't wait!
You've heard about the Fearless Retreats; photographic adventures to exotic locations, new friends to laugh and grow with, and, of course, boudoir and couture photography that leaves you feeling more confident and sexy than ever before, shatters your boundaries, and makes you see yourself in a new way.
Well, starting in 2016, in addition to the annual fall retreat, we added a summer getaway a little closer to home, at an unbeatable price. Where the fall retreats cost 3500-5000 (and are a steal at that price), this Canadian edition starts at a fraction of that, while still promising an amazing, lifechanging experience.
Our home away from home is a sprawling mansion full of dark wood and golden light; though the official story is one of a respectable family, we have heard rumours its many bedrooms may once have housed "ladies of ill repute." Now, though, it is a well-kept, friendly bed and breakfast with easy access to all of Revelstoke, BC's natural wonders and outdoor activities.
In addition to boudoir photography and styled outdoor photos ranging from sexy to breathtaking, taken both in the mansion and in the mountains and rivers surrounding it, you will get to choose from kayaking or whitewater rafting, have time to browse the nearby shops, and explore the local cuisine. But best of all, I guarantee you will make great new friends!
When and where?
The next retreat is June 22-26 2018 in Revelstoke, BC.
What does it cost?
Normally, for multiple on-location photography sessions, world-class hair and makeup, four days at a spectacular destination, and exciting adventure trips and guided hikes, you could expect to spend several thousand dollars. But the point of this trip is to bring the empowering Fearless experience closer to home, making the fun accessible to more people. So the cost of this retreat is only $1950!
What's included:
Four nights, five days at our gorgeous Revelstoke mansion (price based on double occupancy, inquire for single occupancy rates)
Your choice of whitewater rafting or kayaking adventure
Breakfast every day- eggs, pancakes and plenty of coffee and tea!
Hair and makeup artistry by the talented Michelle Grad
A private boudoir photography session at the mansion
Styled photography at our favourite hidden outdoor location, a beautiful mountain riverside near Revelstoke
Top-flight pyjama parties & movie nights (if you're not too tired from a long day of modelling and mayhem)
An in-person viewing of your photos over champagne or other sparkles, one month after the retreat
Five fine-art prints (your choice of size) or one metal-mounted gallery art piece, and deep discounts on all other products
Optional add-ons:
Mountain-coaster ride: TBA
Hair, makeup and photography tips: Free! You just have to get us to sit still long enough. 😉
8×8 summer memories album (30 images): 950 (45% savings off regular price)
Full set of digital files: 800 (60% savings off regular price)
5×5 my-summer-vacation-was-better-than-yours brag book (10 images): 550
Set of 10 digital files: 550
What are you waiting for?
"I really regret that amazing, lifechanging vacation" said exactly no one ever. Here's what the women who have gone on our other trips want to tell you: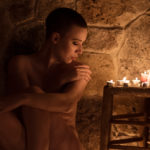 Jocie from Saskatoon
"Do it. It was the best gift I could've ever given myself, and I never once regretted it. (I feel) empowered. Reborn with a newfound strength and passion for myself & my worth. Beautiful."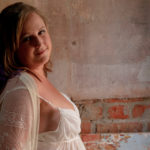 Becky from Calgary
"Don't be afraid, don't get hung up on your insecurities. The experiences you will have and the women you will meet will build you up beyond your belief. It is worth every penny."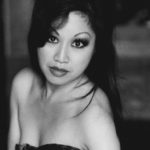 Lilliana from Edmonton
"Just do it! Who wouldn't want to travel, be rejuvenated & have beautiful photography to remind them of the amazing experience?"
Join us. I promise you won't regret it.
Ready to go? Just email me at star@actsofbeauty.ca or use the contact form below. Adventure awaits! Or if you have more questions, feel free to roam around the website and browse photos from the last retreats, go and read about our adventures or just drop me an email and ask away.
I hope to see you in June!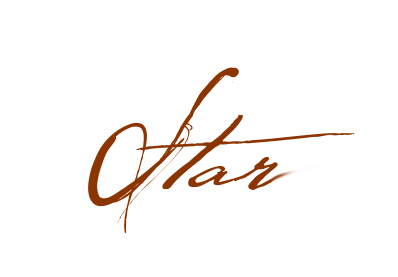 Yes, I want to know more!